TamaCraze News

Tamagotchi News

TamaCraze Twitter



Gotchi Point System + More!
After a long period without it, the Gotchi Point system is back on TamaCraze thanks to ZetaBoards Dynamo. Earn Gotchi Points with every post you make! Plus see how many members were online today, and tag members in posts using the new "@Username" feature.



Tamagotchi Friends: Dream Town
The Tamagotchi Friends franchise continues! In an all new Tamagotchi release, the Version 9 features new Dream Town themed destinations, 5 new characters, 11 new games including 7 Dream Class-themed games and comes in 6 all new shell designs!

@TamaCraze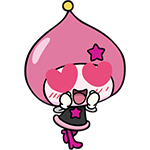 Welcome to TamaCraze
Where Tamagotchi Becomes Reality!

TamaCraze has been a thriving online Tamagotchi community since its humble beginnings in 2006. No matter if you're a die-hard Tamagotchi fanatic, or just a casual collector, there is bound to be something for you at TamaCraze. Now featuring Tamagotchi Friends!

Like what you hear so far? Then why not take the plunge and Register! There's always something fun happening around TamaCraze!
Error:
Access Denied
Error Code: 21001:2310419